Welcome To Baby Treasure's Diaper Cakes and More

Baby Treasure's Diaper Cakse mission is to give you an opportunity to surprise mother-to-be with one of the most unique ideas for a baby shower, a Diaper Cake.  Diaper cakes are made from diapers and items that are necessary during first months of baby arrival for great baby care.  Cakes are made with a handmade Receiving Blanket, Bib, and Burp Cloth.  It's not just a great idea it's also a very practical gift. All items included in our diaper cakes are essential and all of them are going to be used. Brouse the web site  for a boy diaper cake, girl diaper cake, twin diaper cake, or even a neutral diaper cake if you do not kow the gender.  You can always count on high quality and original design ideas..  All design ideas  are generated and only available at Baby Treasure's Diaper Cakes. You can't find the same cakes anywhere else. We specialize in hand made unique designs, which are going to make your baby shower special and unique.

What a unique gift!   All gifts can be customized for every occasion and cakes come in 1, 2, 3, or 4 tiers.

**Note to consumer: ribbons and fabric may vary slightly based on availability.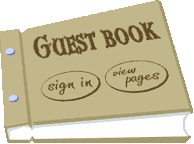 Payment through PayPal

Paying through PayPal, you have the option to use Credit Cards, Debit Cards and e-check. You don't need to have a PayPal Account  to use the Checkout Process with your Card.  You can use any Credit Card or pay by Check through PayPal.  All Financial Payment Information is maintained only by PayPal.  When you pay through PayPal and don't have an account, don't worry,   PayPal will guide you through their safe and secure step by step Check Out Process.  This is a safe way to pay without giving out your personal financial information and card numbers.

Please Note: For Personal Checks, shipment will be made after payment has cleared or you May choose the eCheck option.  All orders will be processed immediately after Confirmation of payment.

Baby Treasures is PayPal Verified

--------------------------------------------------------------------------------

PayPal's Verification System allows you to learn more about users before you pay them through PayPal. Verify that the information is consistent with the business, organization or person you wish to pay.

Diapers and formula are the two largest material expenses when raising a child for the first three years of that child's life. A mother will go through more than 3,500 diapers a year at a cost of nearly $2000 by the time your little one is potty trained. Diapers are a welcome gift to most mothers.

NOW OFFERING FREE SHIPPING IF SHIPPED WITHING THE  CONTINENTIAL UNITED STATES ONLY!!!

Home Of Custom Diaper Gifts Made With Love!

Need a Baby Shower Gift that is practical and adorable from top to bottom!!!!!!!!

Specializing in hand crafted, custom designed diaper treats that are sure to "WOW" the new mommy.

Please Note!

If you do not find what you are looking for I can create a custom orders...click on "Contact Us" under the information section to submit your request. Diapers are fanned, not rolled and Luvs are the primary diaper used. If requested I can use Huggies, Pampers, White Cloud or Parents Choice in size of your choice.  Please provide advance notice if your are requesting a different brand diaper also note that there is an additional charge for diapers other than Luvs.

PLEASE read the description fully and understand what you are purchasing BEFORE you purchase the product, read what it is made of, the size, color, etc.. Alterations will NOT be done after purchase. Feedback after purchase would be greatly appreciated.

The purpose of this site is to show some of my work...Not to limit choices! All of my Creations are 100% Made to Order!!

The pictures that are shown are only examples of my work, however, if you see something you just must have, I will try my best to duplicate it if items are available.  Send me an email at info@babytreasureswithlove.com  or use the "Contact Us" button.

You are not limited to the themes seen here I can create whatever the style or theme of your favorite Mom-to-Be, let me create a one of a Kind Gift Basket or Custom Diaper Cake that is sure to SUIT HER TASTE!!!

No request is to big, so please ask!!!

I strive to give excellent customer service so if you have a question or comment send a message & thanks for stopping by!